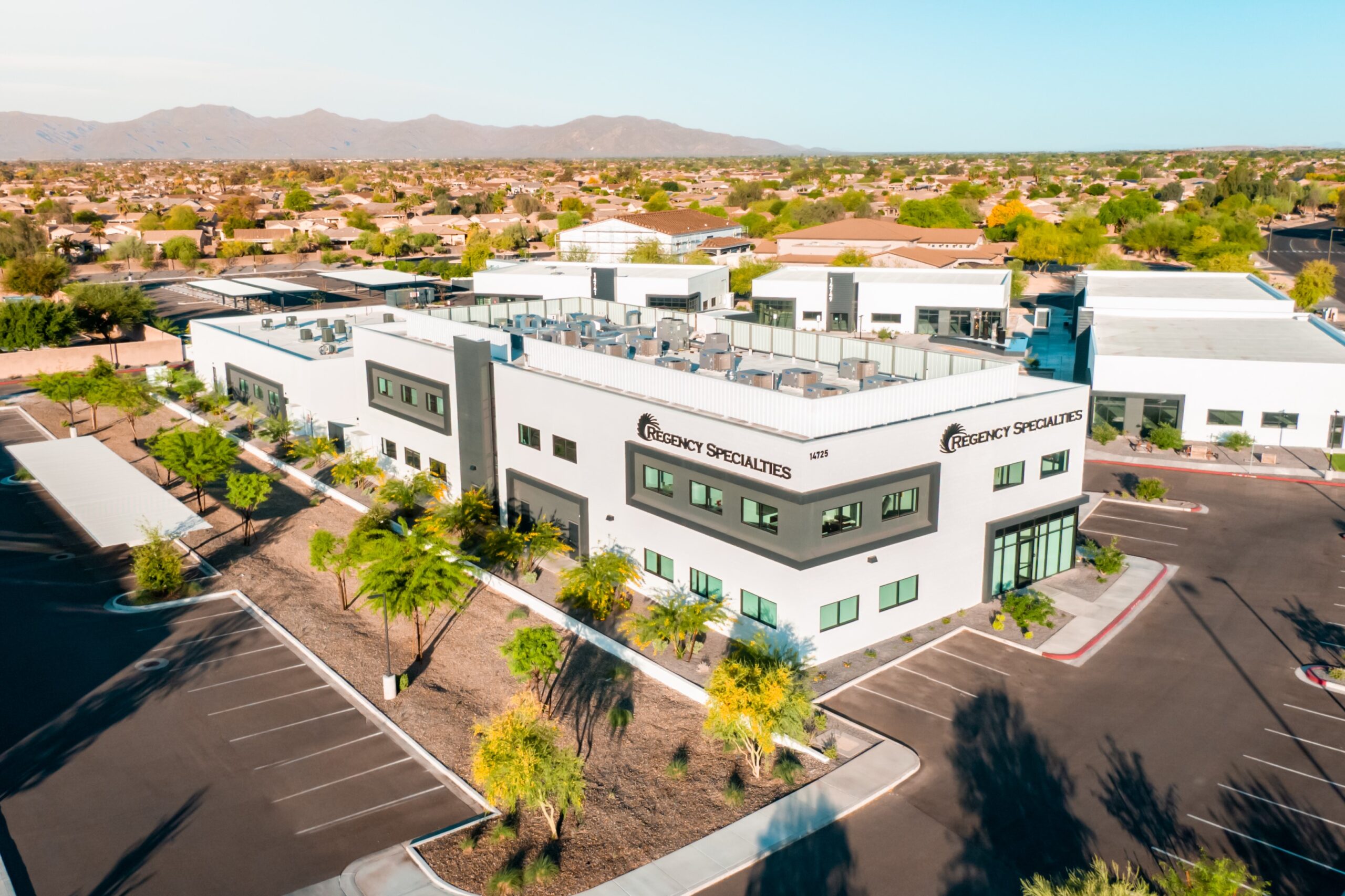 There were nearly 5 million square feet of industrial real estate products delivered in the Southwest region of the Greater Phoenix area alone last fall, with another 3 million square feet already under construction. This growth, fueled by the expansion of Loop 303, lead to another hot submarket in the valley, this time near Deer Valley, as nearly 8 million square feet of industrial space was either completed or under construction.
This boom in commercial real estate has put Phoenix on the radar as one of the fastest-growing metropolises in the United States. As our region continues to see massive residential development, it's the story of commercial expansion that has people talking.
One company behind a lot of this growth is Venn Construction. Traditionally focusing on healthcare spaces, Venn has experienced an expansion of its own, expanding into areas like industrial, retail, car dealerships, restaurants, and more.
"We're continuing to see a lot of net new deal activity. With companies like TSMC and Intel selecting Greater Phoenix for their new U.S. advanced manufacturing facilities, it further crystallizes our position as a leading semiconductor manufacturing hub," said Cameron Robb, vice president of business development at the Greater Phoenix Economic Council. "We have seen a lot of advanced manufacturing activity during Covid. In a normal economy, GPEC's deals are generally 55% office-using jobs and 45% industrial. Now, 70% of the companies GPEC is working with are industrial, but we do expect that to revert back eventually."
Another area in which Venn has put its focus behind in recent years is office space. While no one could have predicted last year's events, working from home becoming the temporary new normal and the traditional American office becoming nearly equivalent to abandoned indoor malls. Venn's office projects have continued in full force. In fact, almost a third of Venn's current projects are in the office arena, with an uptick in this field since the fourth quarter of 2020.
"Despite the events of 2020, the construction industry in our market did not slow. We were busy completing projects that kicked off in late 2019 or early 2020. Just as those finish-up, we have earned an enormous amount of new opportunities across several verticals," explains Nick Veldman, managing partner of Venn Construction. "As we have all seen in the news for quite some time, the supply chain and labor fluctuations can significantly impact a project. We are now starting to feel that here in Arizona. Planning and executing projects is critical right now, and as the data supports, it's not slowing down any time soon."
Currently, Venn has already eclipsed its year-over-year revenue comparison for April 2020. Much of the new work is spurred on by connections with companies from California and the east coast who appreciate Venn's work on headquarters relocations and its push for sustainable building practices.
New jobs aside, the bread and butter of Venn's work remain in healthcare projects. Large hospital facilities are still the most significant portion of the market overall; however, a large share of growth in the coming years will be in free-standing healthcare facilities and hospital outpatient departments.
"Our major hospital system providers recently met with the State of Arizona to adjust Medicare reimbursements, and that correction was favorable. It is allowing a significant amount of additional capital to continue to develop healthcare and in Maricopa and Yavapai County but really locking down rural markets as well," says Stephanie Fogelson, vice president of project development at Venn. "In addition to these larger hospital towers, you are going to continue to see surgeries and procedures take place in ambulatory centers in communities versus having to navigate the big hospital towers for outpatient procedures. The healthcare boom is only getting started."
This new growth will generate around 3.5 million new jobs through 2028, making it the perfect time for Venn to solidify their place as a leader in this space.