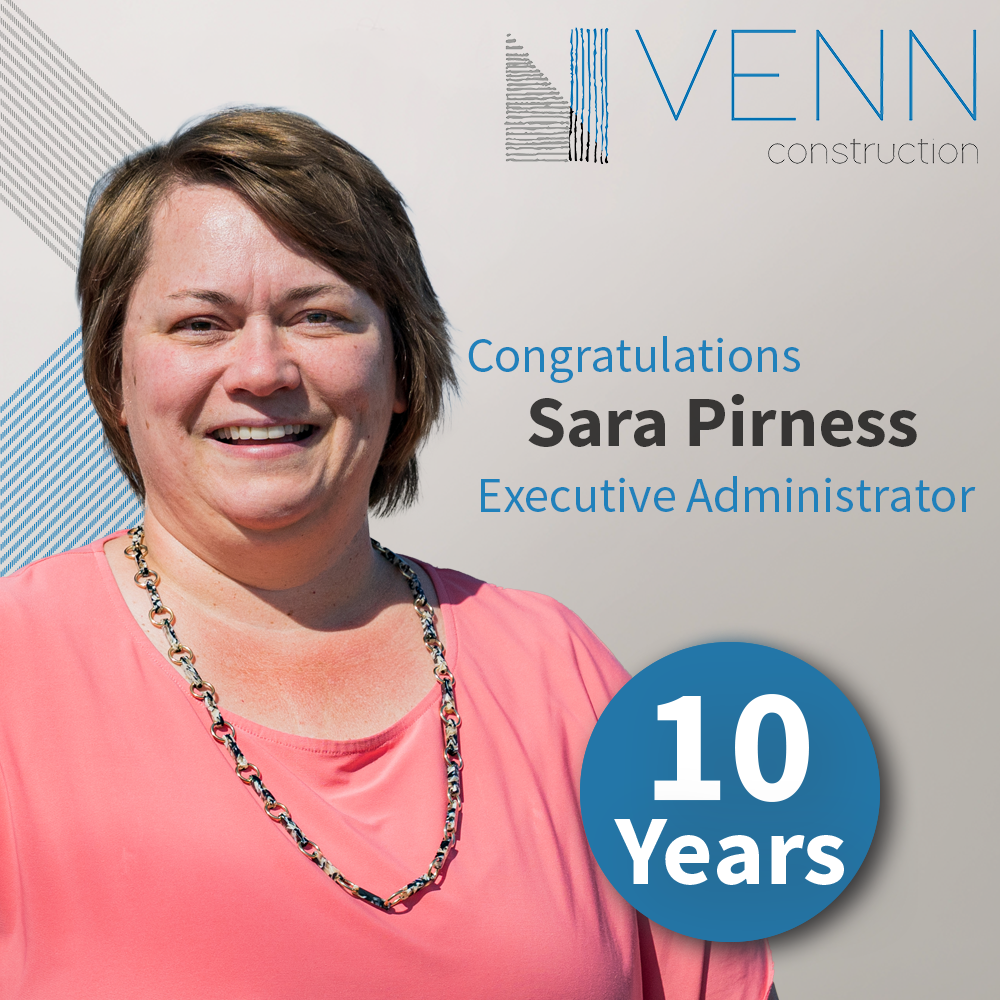 Sara Pirness is a genuine construction industry veteran! With over 25 years of experience under her belt, she has seen it all. From her early days as an accountant to her time as an executive administrator at Venn Construction, Sara has a wealth of knowledge and experience to share.
Growing up as one of 15 kids, Sara learned the value of standing out from the crowd. She started her career in accounting but soon discovered a passion for construction. After working in the construction department for TGI Fridays Construction Division and Simac Construction as a project coordinator, Sara joined Weitz Construction. During her time there, she honed her skills as a contractor holding several roles, including marketing, office manager, project coordinator, and project engineer.
In 2013, Sara joined RJM Construction in Scottsdale, and after the company was acquired and rebranded as Venn Construction, she remained a vital member of the team. Throughout her time at Venn, Sara has had several roles, including project coordinator, accountant, contracts manager, and executive administrator.
One of Sara's most memorable moments was telling the Venn owners, Nick and Boe, that she was pregnant. She was overjoyed to see them bounce around the office in their excitement. Sara says she is grateful for the flexibility and work-life balance that Venn has provided her since she became a mom.
With ten years of experience at Venn under her belt, Sara is looking to the future. Her goal for the next decade is to build up the accounting team to take on more responsibilities as an Executive Administrator. Outside of work, Sara plans to buy a motorhome and travel the United States.
Thank you, and Congratulations, Sara, on your incredible journey and dedication to the construction industry. Here's to many more years of success and adventures!