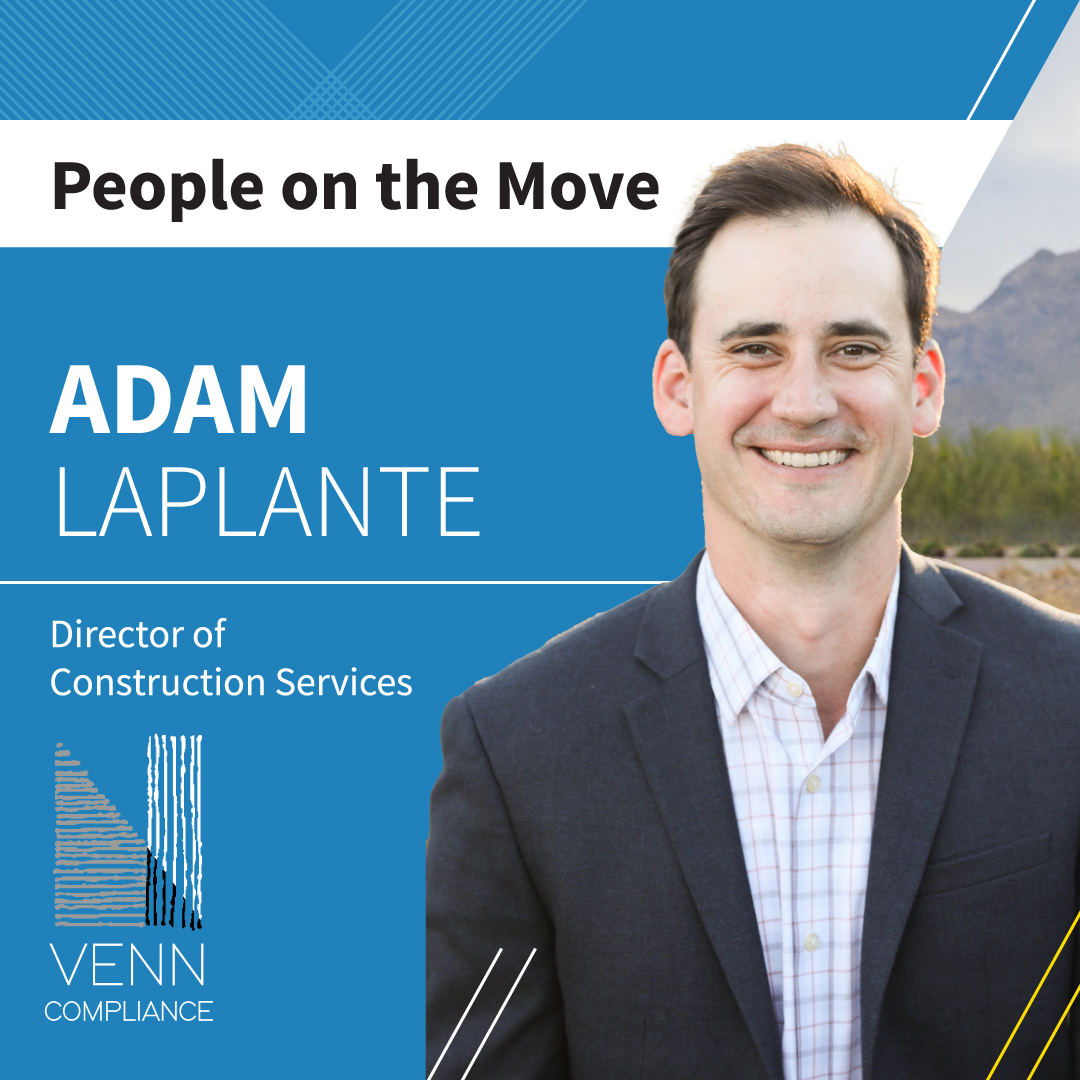 Venn Companies is pleased to announce that Adam LaPlante has joined the company as its Director of Construction Services.
In this role, Adam will be responsible for overseeing the expansion of Venn Construction beyond the Phoenix market and managing the development and growth of Venn Compliance, a specialized maintenance firm that helps ambulatory surgery centers maintain life-safety standards and mechanical compliance.
Venn Compliance is a full-service healthcare facility maintenance firm created to service ambulatory surgery centers with general maintenance and life safety compliance. Adam's intrinsic knowledge of healthcare construction equates to your ASC being protected from a shutdown or a compliance violation in addition to the handyman-type repairs done in real time. Bundling maintenance and record keeping offers ASC owners the peace of mind that their ASC stays up and running, not paying a-la-carte for services managed by clinical leadership.
Adam brings a wealth of experience to this position, with a degree in Construction Engineering from Texas Tech University and five years of service with the Army Corps of Engineers. He also has eight years of experience in the design, construction, maintenance, and licensure of outpatient medical facilities.

Outside of work, Adam enjoys hunting, classic cars, and competitive shooting.
Contact Adam:
Adam LaPlante PMP CHC
Director of Construction Services
Main Office 602.325.1450
Mobile 817.713.0352
E-Mail [email protected]